Before moving to Portland, here's what to know. The town has much to offer for everyone, but before packing your luggage, there are some important things to know.
Guide Moving To Portland, Oregon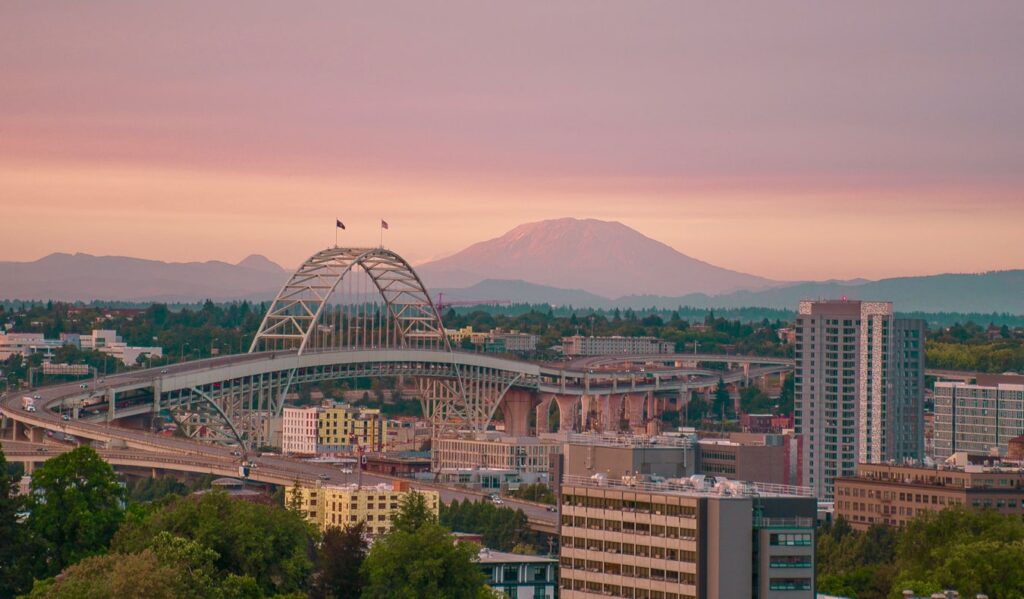 1. Portland is a Remote Workforce leader
It's not your fantasy, there's a lot of people working in cafes and co-working spaces remotely all over Portland. Before moving to Oregon's biggest city, you don't need to hold out for the ideal job with a flourishing remote workforce. At present, Portland's workforce boasts the fourth-highest proportion of remote workers looking for a vibrant city to live in.
Ready To Move to Portland, Oregon?
Here are the Best Interstate Moving Companies
2. Locals Adopt the Weather
Yeah, in Portland, it rains a lot, but it doesn't mean that residents don't enjoy the climate. To keep warm in the winter months, residents bundle up with wool hats and sweaters, plus a scarf. However, with year-round proximity to the mountains and coastline, the city still sees fairly mild weather. Portland seldom gets too cold or too hot. Locals also love the city's walkable, bikeable streets, whether the sun is shining or it's raining.
3. Plan to Live Green
Life in Portland, Oregon, means embracing a philosophy of green-friendliness and fierce practices of sustainability. In order to curb the pollution, the town recycles, composts, reuses, up-cycles, and everything else you can think of. Just do not be surprised that in the summer the "City of Roses" shows brown grass and underwhelming landscaping. This is because locals are trying their utmost to save water and any other properties that they can hear of.
4. The main attraction in Portland is a bookstore.
The eccentric, independent spirit of Portland makes it an excellent location to house the largest independent bookstore in the world. Established in 1971, Powell's buys about 3,000 used books a day to keep their ever-growing inventory well-stocked with over 2 million volumes. And you can also come for regular activities ranging from Drag Queen Story Hour to author readings, even if you're not an avid reader.
5. Craft, Craft, Craft
In Portland, music and art aren't the only trending stuff. In Portland, craft beer and coffee, micro vineyards, fine dining, and food carts are a very big deal as well. Locals in Portland take their art seriously, no matter what they make (or consuming). You'll find a culture here that is dedicated to small businesses and independent craftsmen.
Ready To Move to Portland, Oregon?
Here are the Best Interstate Moving Companies
6. No self-service gas stations
It also surprises strangers to cruise up to a gas station and find someone waiting to pump your gas. Years earlier, Oregon and New Jersey outlawed self-service gas stations. That means they can't pump their own gas for people living in Portland, so kick your feet up and relax for a couple of minutes. You deserve that.
7. Bikeable City
Instead of standing around at local stations for gas to be pumped, most people in Portland tend to ride everywhere anyway. Parking spaces for bikes and valet parking are common, making it convenient to leave your car at home. You can also get by without a car if you live in the downtown area. A bike-friendly culture is adopted by the region.
8. There is a Laid-Back Feel to the City
It can feel jarring to move to Portland from big cities such as San Francisco and Seattle. There is a laid-back, slower vibe to the city. The dress code is casual and their work-life balance is respected by people. Sure, working in Portland is valuable and offers a nice lifestyle. The locals, however, want time to enjoy the Pacific Northwest's perks.
Ready To Move to Portland, Oregon?
Here are the Best Interstate Moving Companies
9. Goodbye Sales Tax
Oregon is not exactly lending itself to rock bottom rates by heading to Portland, but it offers you special tax breaks. In fact, Oregon's income taxes are higher than many other states, but they have no sales tax. The mix will help to balance some of the City of Roses' living costs.
10. Strip Clubs?
In the United States, Portland has the most strip clubs per capita. Who would have thought that for this coveted honor, Portland would beat out a city like Las Vegas?
Moving to Portland?