Maybe you're planning of moving to Ohio but you are not sure about your decision. Well, you are in the right place. We've done extensive research and compiled these little handy guides to help you decide whether moving to Ohio is good or not.
The state is also known as "Buckeye State" because of the presence of buckeye trees in the area. It is also called the "Mother of Presidents" since it is the birthplace of eight presidents of the United States. "Birthplace of Aviation" since the Warner Bros. we're born in Ohio.
Moving to Ohio?
Check our list of the best interstate moving and storage
Ohio is ranked as the 10th most populated state in the United States. It is currently the home for 850,000 residents in Columbus alone. Cleveland also has the most house of Rock & Roll Hall of Fame museums.
Not convinced yet? Read along to learn more about job and houses what we like here.
Guide Moving to Ohio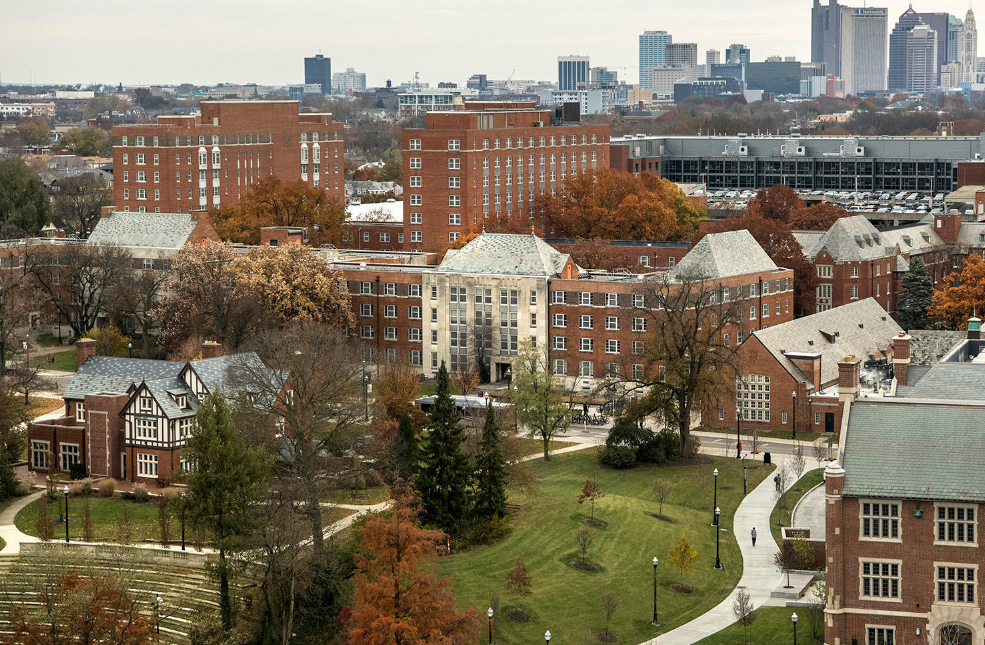 Job Market
There are about 36,000 people moving to Ohio each year. Despite it is a large population, Ohio has still had plenty to offer in terms of job vacancies.
To start, the current unemployment rate of the states is 4.7 percent according to the Bureau of Labor Statistics and the current minimum wage is at $8.30 per hour according to minimum-wage.org.
If you choose to work with the highest paying fields, these include dentists, psychiatrists, surgeons, OB/GYN, CEO, anesthesiologist, and orthodontist.
And the fastest-growing fields in Ohio include operation analyst, nurse practitioner, statistician, physical therapist, occupational therapist, and home health aid.
Housing in Ohio
Wherever you are moving, you need a roof to stay, unless you are a couch surfer. How's the housing market in Ohio? let's talk about it.
If you are on a budget and choose to stay in an apartment, the average rent for a one-bedroom is $579 per month and $757 per month for a two-bedroom. However, you are expected to pay higher in bigger cities,. Cleveland ( $959/month), Columbus ($885/month) and $829/month ing Cincinnati.
What We Love in Ohio?
Low cost of living
According to livingwage.mit.edu, just $10.75 per hour is needed for a single adult to live comfortably. Most residents think that the super-affordable cost of housing is one factor they enjoy living here, or that they moved here from out of state. So, if you're planning to invest your entire savings in Ohio, your dollars can go much further.
Amusement parks
Ohio, like Cedar Point and Kings Island, it is home to many beloved amusement parks. In Sandusky, Cedar Point is self-proclaimed to be the "Roller Coaster Capital of the World"-with the "Top Thrill Dragster" and the "Millennium Force" being two of its world-famous coasters. 
In Mason, Kings Island is the largest amusement and water park in the Midwest-and, here's the story-in a 1973 episode of The Brady Bunch called "The Cincinnati Kids," this amusement park was featured. The park held a 40th annual event of the shooting of the episode in 2013, with two of the original cast members making an appearance.  
Well, now you have it, people, a helpful little guide moving to Ohio.  We're not pretending that we can provide you with the full spectrum of every single thing you'd benefit from considering but we hope we've provided you a nice launchpad from which to leap into the beginnings of your decisions. It is all in your hand to decide if moving to Ohio is for you. 
Ready to Move?