Before moving to Montana, read this article to know more about the state. The state name derived from the Spanish word mountain or Montaña, also known as Treasure State, and Big Sky Country. It also is known for its slogan "The Last Best Place" and "Land of the Shining Mountains".
In 1889 of November 8, Montana became the 41st state of the United States of America and the only state in the nation that borders 3 Canadian provinces. The capital city of the state is Helena and the third lowest dense population in the nation.
Ready to Move to Montana?
Check our list of the Best Interstate Moving Companies
Things to Know before moving to Montana
The state of Montana is known for its natural beauty, a landscape that draws thousands of new residents and thousand of tourists each year. Due to its beautiful landscape, the state sets for various movies such as The Horse Whisperer and A River Runs Through It.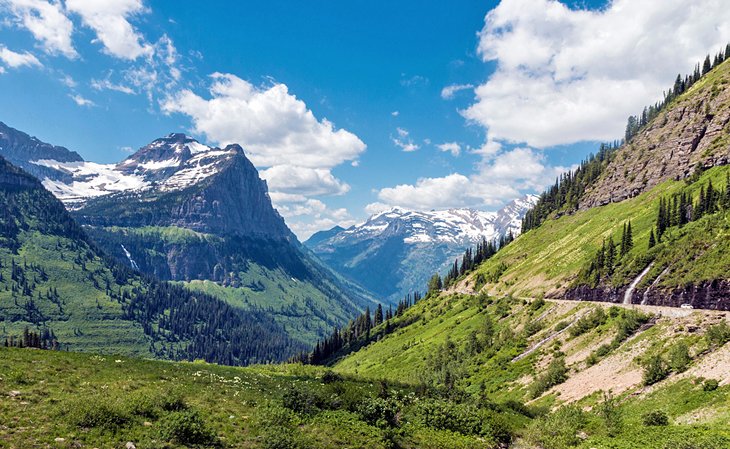 You will run into some wildlife when you are in Montana. There are common specifies you can run to Montana's wildlife like wolverine, sandal cranes, rattlesnakes, deer, and elk.
One popular activity on Montana people are fishing and hunting, If you are planning to move to Montana, gun ownership is actually part of the cultural values. If you are into fishing and hunting you may consider getting a license so you can enjoy these fun activities.
If you are wondering what Montana climate is, the temperature has been known to from 70 degrees below zero. The weather can get very cold. If you are moving to Montana, make sure to pack your survival kit anytime.
House Market in Montana
No matter where you moving, having a home or apartment is your best option. However, buying a house and renting in Montana is limited and it can be hard to find a home. In fact, about 83% of people to Big Sky each day due to limited apartments and housing.
Montana Home Values – $239,300
Median Listing Price – $261,700
Median Rental Expense: $624 for 1 Bedroom and $792 for 2 Bedroom
Job Market in Montana
There are plenty of offers here if you are moving to Montana for a job. However, some areas of Montana have a higher unemployment rate because of foresting jobs and mining decreased. Agriculture is the primary industry in the state, There is a lot of cereal grain farming and ranching that takes place here. Other industries include coal mining, rock mining, lumber, oil, and gas. Each year, millions of visitors and tourists visit the states which play a big factor in its economy. In addition to the healthcare industry and government.
According to Zippia, the top 10 faster-growing jobs in Montana are Mechanic, Groom, Registered Nurse, Personal Care Assistant, Plumber, Cost Estimator, Physical Therapist, Foreman, Construction Worker, and Electrician.
Montana is growing and progressing, it is constantly moving financially, technologically, and industrially.
Weather you are moving to Montana for a job or for settlement, we hope that this article will help you decide. Moving to Montana can be easy if you have the retch plan. If you have a question or looking for moving quotations, feel free to click the button below.