Moving to Chicago? The Windy City is an amazing place to live for people who don't like stressful cities. Chicago is one of the cleanest and nicest cities in the United States. Moving from another state can be expensive and stressful, proper research and planning can eliminate all of these. Whether moving for a short or long distance you need to make a plan ahead of time. Read our 5 Steps for Corporate, Storage, and Commercial Moving Company Guide of 2020.
Also, Read: 2020 Guide: How to Choose a Good Moving Company
From its rich culture, there are numerous skyscrapers. It is called Windy City for a reason, weather can be tough sometimes. Whether you are moving to Chicago for family relocation, adventure, business, or career, it's easy to adjust and fall in love with the city. Below are basic infographics on what to expect moving in Chicago. Look at these Infographics so you don't rush into the city without preparing.
Read More: The Ultimate Guide Moving to Another States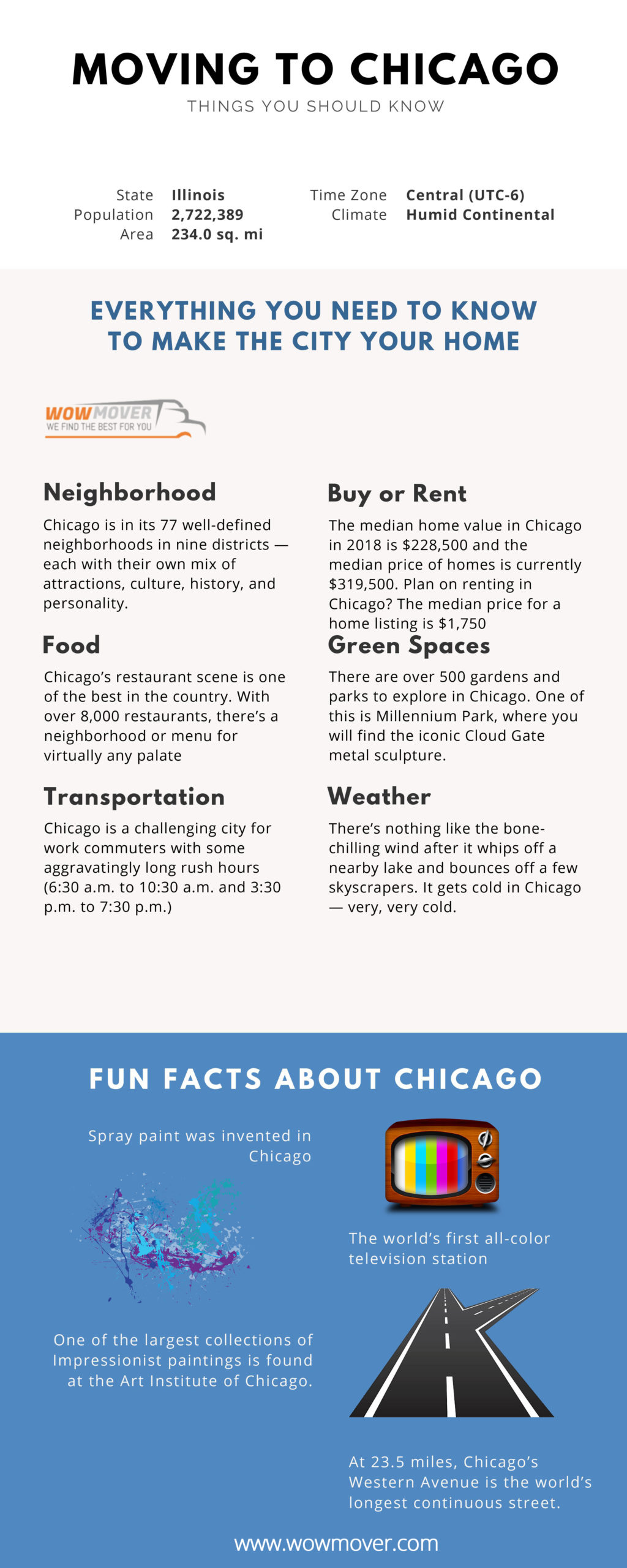 RELATED POST