If you're not trained properly, this famous NYC borough will cause a culture shock. Before moving to Brooklyn, here's what you really need to know.
Are you considering moving to Brooklyn? Of the five boroughs of New York City, the largest (69.5 square miles) and most populous in Brooklyn (also known as Kings County). In reality, if Brooklyn were its own city, as it once was before the late 1800s, it would be the third-largest city in the U.S., second to Los Angeles and Chicago, with over 2.5 million inhabitants. That Brooklyn is so famous is no wonder.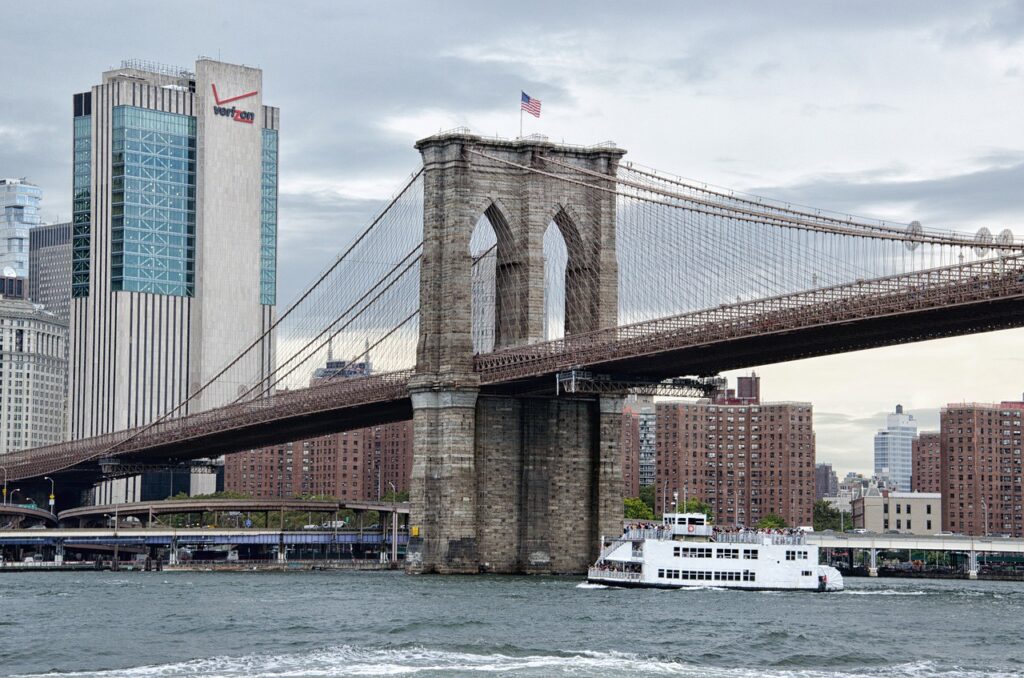 But while Brooklyn can be represented as a hipster playground full of funky cafes and hip brunch spots, there is so much more going on in Kings County. There's a borough full of rich heritage everywhere you look. The borough has left its distinctive (and delicious) marks on generations of immigrant enclaves, making it the nation's most ethnically diverse county.
With its excellent schools, thriving job market, and a deep sense of community, Brooklyn continues to draw newcomers and families from all over. Here's what you need to know if you're considering moving to Brooklyn in order to enjoy the borough to the fullest.
Moving to Brooklyn?
Here are the Best Interstate Moving Companies
Brooklyn's neighborhoods are popular.
Even for those who have never set foot in the borough, many of Brooklyn's most prominent neighborhoods are famous. Here are five notable neighborhoods, for instance, for you to discover as you plan your move to Brooklyn.
Park Slope
Park Slope is popular among young families and couples seeking a tight-knit community with good schools, known for its historic buildings and brownstones. Residents can easily walk to Prospect Park, the Brooklyn Academy of Art, the Central Library, and some of Brooklyn's best restaurants.
The Williamsburg Neighborhood of Brooklyn
Thanks to the numerous films and TV shows that have been staged here this neighborhood has become the face of Brooklyn. If you are searching for the experience and lifestyle of hipsters, then the place to be in Williamsburg. There's plenty of nightlife, brunch spots, art galleries, and dance clubs in Williamsburg, so you'll never be bored.
DUMBO from Brooklyn
Down Under the Manhattan Bridge Overpass or DUMBO, those famous street shots of the Manhattan Bridge you see are taken, you guessed it. This neighborhood is renowned for its incredible views of the waterfront of Manhattan and the East River, the multitude of tech start-ups, art galleries, and trendy markets.
Brooklyn Heights
Touring Brooklyn Heights is like walking into the history, with the historical sites of the area, prominent churches, and brownstones prior to the Civil War. The Brooklyn Heights Promenade, where hundreds of thousands of spectators gather for the July 4th fireworks, is one of Brooklyn Heights' most prominent landmarks.
Moving to Brooklyn?
Here are the Best Interstate Moving Companies
The cost of living is high in Brooklyn.
Brooklyn's average house price is about $700,000 and its average rental rate is around $2,700 per month, according to an October 2019 study by Streeteasy. This makes the borough one of the most costly places to live in the United States. So be prepared to do plenty of searching for apartments and houses to find a decent price in the neighborhood you enjoy.
Brooklynites often prefer to identify themselves on the basis of which neighborhood they settle in and their nearby shops, cafes, restaurants, and bars become loyal patrons. Before committing, make sure that you consider all your choices and visit several communities.
If there is one concession to the high cost of living in Brooklyn, it might be that while you live here, you would not need a car. According to Tri-State Transportation, over half the people in Brooklyn live in car-free households.
Moving to Brooklyn?
You will be charmed by Brooklyn's culture and diversity, whether you are moving to explore life in a new city, relocating with your family, or making a career shift. You will never run out of places to explore and people to meet in a borough this large.
You'll probably need some support to store your larger, bulkier products, no matter where you're coming from, particularly in a borough like Brooklyn, where space is at a premium. For all the things in your life that would not fit in your tiny Brooklyn closet, WowMover provides the Best Interstate Moving and Storage options.