Moving is a significant step. Of course, it might be regarded as a minor or major change depending on where you are coming from. However, many moving steps must be meticulously prepared in any event. We often forget something with all of our planning, rethinking, and battling. Usually, we get so wrapped up in packing that we forget about the things we shouldn't bring with us to the new country. We prepare comprehensive packing lists, but we rarely consider the inverse. That is why we compiled a list of items not to pack when moving. Many of the things on this list will not be moved by moving companies. As a result, knowing about them ahead of time is beneficial.
Categories of items you should leave behind
When relocating, there are several types of objects that should not be packed. We've compiled a list of the most important ones for you.
Items that are prohibited
Of course, the forbidden things are the first category of objects you should not bring with you. There are a variety of reasons why something should be prohibited. The most typical reason is for safety concerns. Nonetheless, there are a variety of other factors at play. In any case, there are two types of prohibited things. They are as follows:
State Law
Each state has its own set of laws and regulations. Certain commodities are prohibited or restricted from being imported or distributed under some of these regulations. When it comes to those, there are a few things to consider:
Weapons – There are only a few sorts of guns that you can own in. Before you consider bringing a gun there, make sure you know which ones they are.
Fireworks – the fireworks season is over. However, if you still want to carry some of your leftover fireworks, you should be aware that only class C fireworks are authorized there. Everything else is strictly prohibited.
Firewood – this is probably something you've never considered. However, if you were considering it, you should reconsider. Any attempt to bring in firewood will just detract from your move day.
Alcohol – the amount of wine or spirit that can be imported is limited to one gallon. Everything above that is subject to taxation and origin verification.
Illegal drugs – Among of the harshest drug possession and use regulations in the United States.
Moving companies
Certain products are too hazardous to transport in moving vans or trucks and are thus prohibited or avoided. Consult your movers to determine which of these goods you should not pack for your relocation. The following are some of the goods that are normally prohibited from being moved:
Any weapon – although weapon laws vary by country, movers follow a uniform anti-weapons norm. So, even if you're thinking about packing your gun, you'll need to bring it with you.
Pets – our most cherished companions are quite sensitive during travel. As a result, they have no place in moving vans. They feel considerably safer when they're around you.
Plants – The majority of movers will refuse to transport your plants.
Any type of paint or glue – these can readily spilled and pose a threat to your moving equipment and other things.
Pyrotechnics and explosive materials pose a threat to the moving environment.
Kerosine, gasoline, or any other flammable fuel – movers will refuse to transport the substance.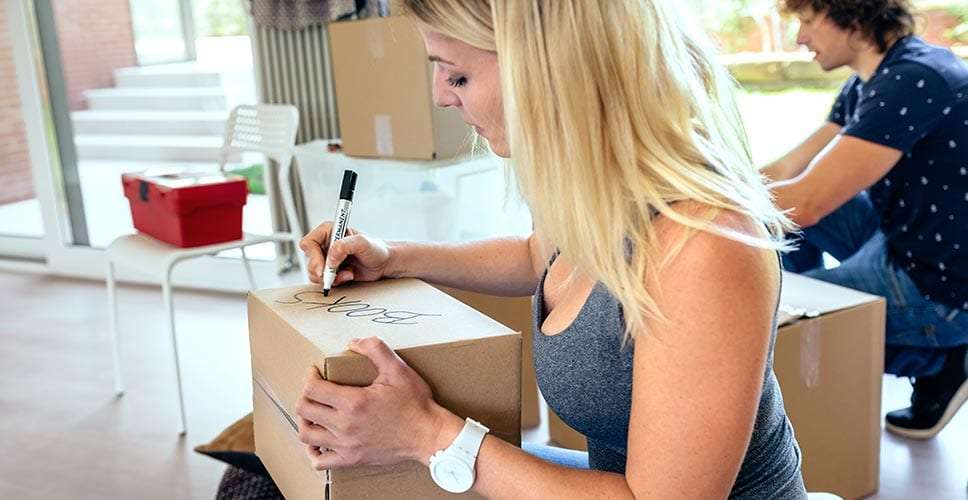 To save room when relocating, there are several items that should not be packed
The goods that will not get you in trouble for carrying them, but will take up too much of your valuable space, are next on our list. At the same time, why would you want to pay for a load that isn't really necessary? The best option is to contact movers for a free moving estimate. After that, deciding on your load will be much simple.
Items that are easily replaceable – Last but not least, in a developed country with a diverse range of industries. Food, clothing, furniture, and pretty much anything else you might imagine may be found in. It's impossible to think of something that can't be purchased there. So keep that in mind when you pack. Packing easily replaceable stuff is not a good idea. To minimize packing needless clutter, try to organize your stuff as soon as possible.
Items you won't need in the future – Keep in mind that you're about to embark on a new journey in your life. A new chapter necessitates fresh furnishings. You might buy the new pieces with the money you saved from your wise decision. Long-distance movers are aware that some of your most valuable possessions are impossible to value. They'll be more than pleased to look after those. They can not only safely transport things, but they can also assist you with appropriate packaging.
Items that are bulky – The first items to be thrown away or given away should be the ones that are the easiest to spot. These are the items that you will notice as soon as you enter your home or office. For instance, an outdated table or office chair that takes up too much room. Also, anything that can't be disassembled isn't worth bringing.
Also Read: Office Relocation Planning, Guides, Benefits, and Checklist
One of the most challenging aspects of any move is packing. It's sometimes difficult to predict what you'll need in the future or how your habits will change. Making a packing list can help you save time and money. By the time you begin packing, your stress level may have skyrocketed. Apart from packing, you'll have far too much on your mind. However, if you have a packing list, all you have to do is stick to it. Another option is to hire packing services to assist you with packing. It's important to remember that there's nothing wrong with seeking all the support you can.
Related Articles: