Read how your move will be affected by COVID and how to mitigate risks for all involved.
Since COVID 19 has changed many aspects of our lives, moving individuals will ask, "How does the pandemic affect my move?" The first thing to know is that moving businesses are an important business that can function during the pandemic. Customers may not have to fear that a customer will be canceled by the company, although there could be delays. Here is what you can expect during COVID while traveling.
During your move : Social Distancing
You should exercise social distancing with the movers where possible. Designate one person to deal with the movers and keep your family separate from the rest. All good options are a patio, the garden, or space the movers are not going to access. Local laws on social distancing can restrict how many individuals the moving company may deliver to your home, which may increase the time it takes to load or unload the truck.
Moving Day : Wear Masks and Gloves
It can be hard to keep six feet apart while the movers are loading and moving furniture in and out. While around the movers, the person assigned to communicate with the movers should wear a mask and gloves. Your moving crew should also have masks, but in the event that a mover may not have one, it's a good idea to have disposable masks and gloves accessible.
Have available hand sanitizer and soap
Maintain readily accessible hand sanitizer and soap for you and the movers. Designate a sink where hands can be washed by the movers and provide them with a roll of paper towels to dry their hands. Some movers may have their hand sanitizer brought in and used, but if they don't, you should be ready. Put hand sanitizer on an easily accessible counter, small table, or shelf.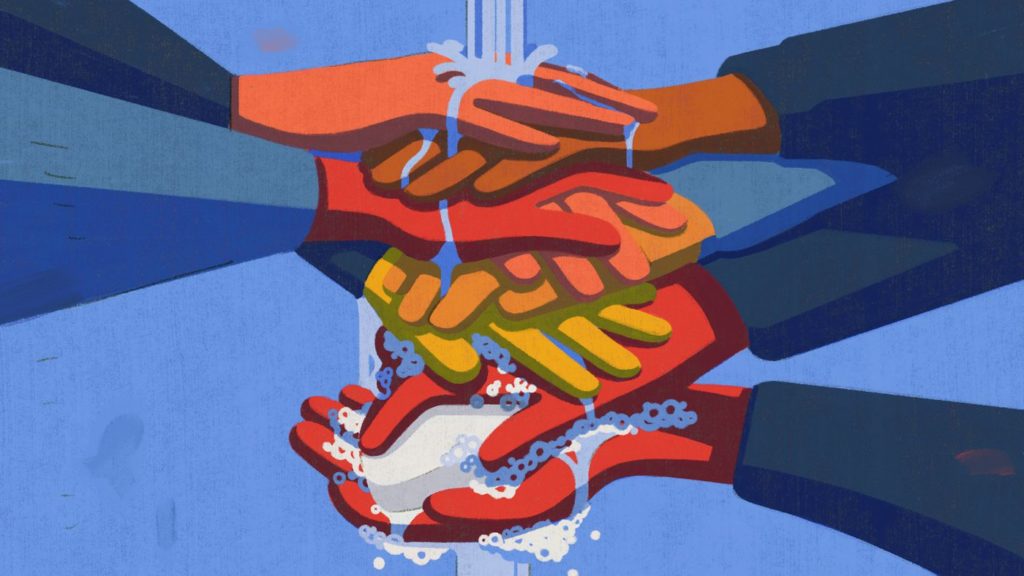 On the road
Take the time to learn what state and local mandates are in place, as well as what is happening with infection rates and monitoring in your new city if you are moving to another state. Research restaurants and motels on your path if you have a long drive through several states.
Also read : The Ultimate Guide Moving to other States
Restaurants may only be available for take-out or, because of local circumstances, may still be closed. Plan your meal and stops along the way overnight. Masks are the most effective tool we have for preventing the spread of COVID, and even though they are not mandated, many companies may request them from customers. Prep ahead for everyone in your family and carry plenty of masks. And hold plenty of sanitizer for hands.
Mandates and Directives of the local government
Mandates or orders from local government could influence your move, especially if you are in an area that is seeing an increase in cases. Areas that see an increase in cases may limit travel or require people to quarantine when they arrive from out of state, so prepare accordingly, especially when deciding what to take with you versus putting on the truck. Mandates from local government may be stricter than mandates from the state; be sure to check both.
One of the major changes with moving now is that as soon as you arrive at your new house, you may want to go grocery shopping instead of waiting until the truck arrives with your belongings. It's a good idea to find out what food, cleaning and personal products are in short supply in your new town; consider shopping online and having them delivered to your new home if you have questions about getting essentials like cleanser.
Moving, like all other facets of life, has a new normal. Knowing what you will do and expect would assist both you and the movers to reduce risks.
Related Articles: