You may be thinking of moving to Vancouver, Washington, and we can't blame you. The town has a small-town feel with access to large city facilities, has reasonably inexpensive accommodation, and is located near some of the country's best outdoor recreation destinations.
Not to mention, the fact that it is located in Washington is reason enough to consider moving here. Also, in 2019 News & World Report rated state #1 among the states in the US.
Guide Moving to Vancouver, WA
Here are only a handful of reasons to consider moving to Vancouver, Washington, from data-driven statistics to attractive lifestyle features.
Cheap and Affordable Housing
One of the most critical attractions of living in Vancouver is a strictly practical one. Compared to housing in neighboring Portland and other major Pacific Northwest cities, such as Seattle and Vancouver, B.C., housing in Vancouver (and other Southwest Washington communities) is comparatively inexpensive. The average sale price in Vancouver was $401,012 in December 2019. Looking back over the past year, the amount crossed over $400,000 for the first time. Throughout the year, it was between $341,964 (January 2019) and $382,653 (August 2019).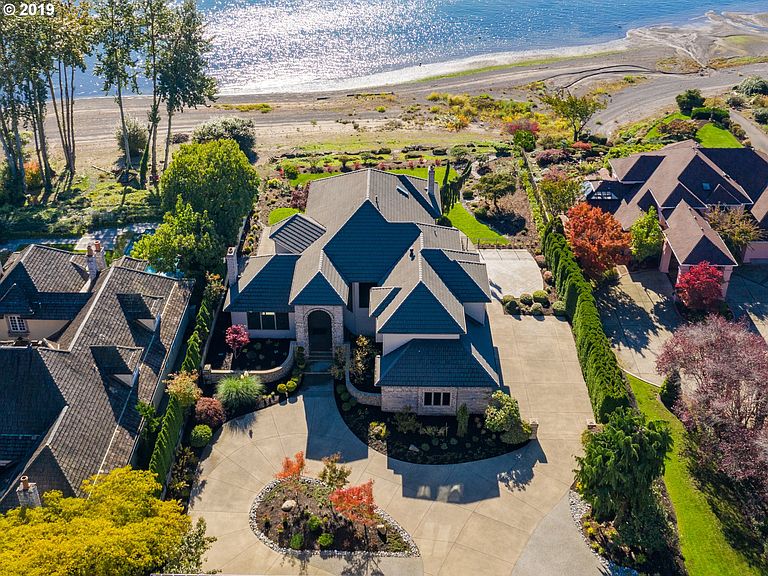 Comparatively, Portland's house prices can hit almost $1 million on average, depending on how close you are to the downtown center. In December 2019, communities such as Hillsdale, Eastmoreland and Sellwood had average selling prices of $900,414, $846,375, and $800,588, respectively.
NO State Income Tax
Aside from being a great place to relocate – Vancouver is also one great place to work. Residents of Washington take advantage of n personal state income tax. The truth is the state has never had a personal income tax! However, there are some "catches" to this luxury, one is high sales taxes and the second is high gas prices but happy to be added amongst just the seven states in the country without a state income tax. And, with no sales tax in Oregon, a lot cross the river to make purchases and have the best of both worlds.
There is so much thing to do
This "feeling of a small town" doesn't mean that there is nothing interesting to do! From its dining scene to entertainment choices, Vancouver is teeming with activity. There are plenty of places to go and stuff to do in Vancouver, from coffee shops to brunch spots and theaters to cocktail bars. Only take a look at our full-day itinerary in Vancouver or our list of places to take out-of-town guests to see anything in this vibrant city that's in store. Esther Short Park, the brand new Waterfront, Fort Vancouver, and Uptown Village are some of the more popular attractions.
Outdoor Relaxation
In Vancouver, which provides an infinite number of hiking trails, rivers, parks, and mountains to explore, outdoorsmen will feel right at home. It's almost as if citizens of Washington are always preparing for a casual hike; just take a look at the number of people wearing outdoor gear at a coffee shop on any given day. The many hiking trails and campsites near Mount Adams and Mount St. Helens, the Olympic Peninsula, the many waterfalls found in the Gifford Pinchot National Forest, and, of course, the many ski slopes in the Cascades are some of our favorite places to explore in the state.
The feeling of Small Town moving to Vancouver
The compact city that the city offers is one of the key advantages of living in Vancouver. Vancouver is not almost as big as its southern neighbor, Portland, with an estimated population (2018) of 183,012, which has an estimated population (2018) of 653,115. It's easy to feel linked to the community's pulse in Vancouver, get to know your neighbors, and get the real small-town feel.
Have you decided moving to Vancouver, WA?
If so, let us know how we can make a fact of your move to Vancouver! In order to be linked to a local broker, feel free to contact us. And in the meantime, to receive up-to-date property updates for homes you are interested in, build an account with Hasson Business.
If you are living here already, count yourself fortunate! And maybe pass this list on to the friends and family members you're trying to turn into neighbors…
Moving to Vancouver, WA?
Here are the best moving companies you can trust;
Xfinity Moving
College Hunk
Two Men and a Truck
All My Sons Moving and Storage
U-Haul
College Hunk
Portable On Demands
Budget Truck Rental
1-800-PACK-RAT
Penske
Best Interstate Moving + Storage