Moving to Pittsburgh, PA is a good idea. However, I understand that you have a lot of things to consider. There are a lot of questions about why you should move here. Below, we will introduce Steel City and give you everything you need to know before you relocate here.
Guide Moving to Pittsburgh
Steel City got its name from starting with the steel industry, however, now it boosts an ever-expanding economy, food scene, and rising art community. "The Romance of Steel" writer Herbert Casson "Pittsburgh is more than a city".
Although steel still plays a large role in the economy of Pittsburgh, the town is now home to a number of industries. Technology, healthcare, medicine, and education have changed economic emphasis.
In Pittsburgh, the technology industry is booming: Google, Apple, IBM, and Facebook all have offices in the area. During the 2008 recession, Pittsburgh wasn't hit about as hard as other cities due to the strength of its tech industry.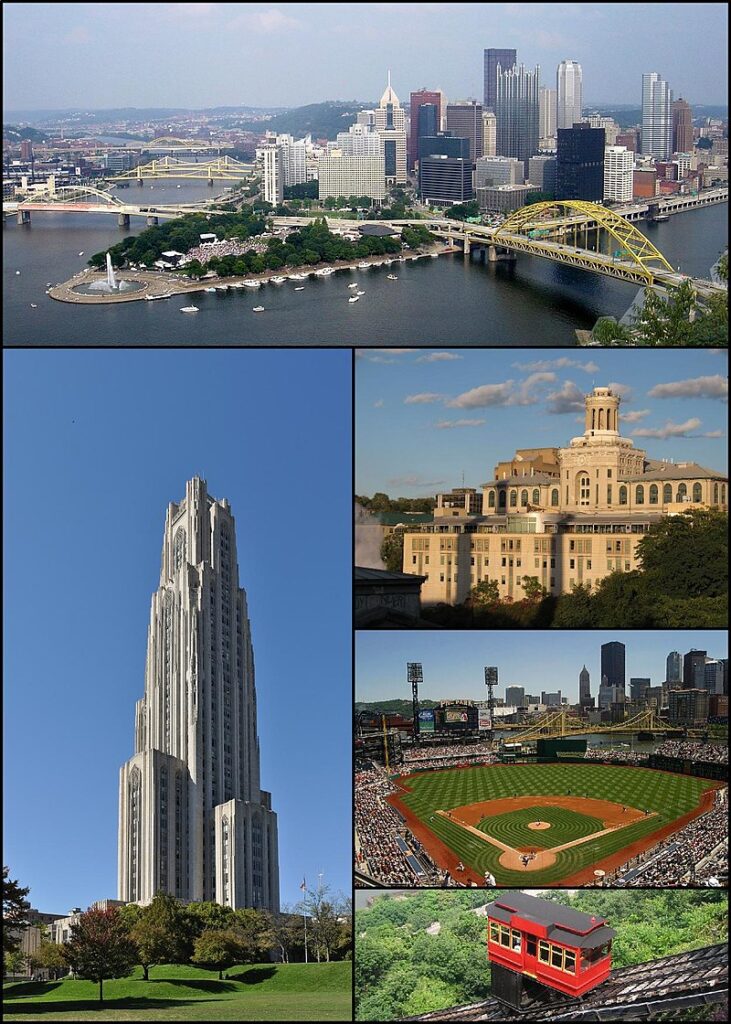 Job Opportunities
Several Fortune 500 firms, such as Kraft-Heinz, U.S. Steel, WESCO International, and PNC Financial, are also home to the City of Bridges. The University of Pittsburgh Medical Center and its affiliates employ nearly 10 percent of the population, making it the city's biggest employer.
There are some great opportunities for job searching in Pittsburgh if you are thinking of moving to Pittsburgh without a job. The searchable online guide at Next Pittsburgh is our top recommendation. The platform also offers city news and event information in order to keep you updated, in addition to constant job opening alerts.
Moving to Pittsburgh?
Here are the Best Interstate Moving Companies
Cultures and Landmarks
Museums
In Pittsburgh, the arts are present and we dig it. There are many art museums and a rising art scene in Pittsburgh. The Andy Warhol Museum, home to the world's largest collection of works by Andy Warhol, is located just a block north of the Allegheny River in Pittsburgh. For all ages, the Carnegie Museum of Art provides revolving exhibits, movie screenings, and programs. (Tip: On weekdays, ticket prices are discounted after 3 pm.)And The Mattress Factory Museum hosts permanent and revolving collections of contemporary art and also acts as an event space, contrary to its somewhat industrial name.
Carnegie Science Center
The Carnegie family may have built their fortune on steel, but in various interests throughout the region, their inheritance funds many educational possibilities. The Carnegie Science Center hosts exhibits ranging from robots teaching to team building on ropes courses. Throughout the year, the science center hosts speakers and activities. There are annual memberships available.
River City Brass
The only full-time brass band in America, the River City Brass band, was started in the 1980s to revive the music and tradition of the brass band. Each year, the band puts on several concerts in Pittsburgh and tours throughout Pennsylvania. The RCB puts on the 'Christmas Brasstacular' every Christmas, offering a special take on traditional carols.
Pittsburgh Film Festival
Pittsburgh hosts many fantastic film festivals each year. But the Three Rivers Film Festival is perhaps the best known. The Three Rivers Film Festival, established in 1981, presents a selection of independent films: films in foreign languages, short films, American independents, documentaries, and more. Although the festival is much smaller than the famous Sundance film festivals, its content is comparable.
Moving to Pittsburgh?
Here are the Best Interstate Moving Companies