You may need to renting a storage unit for a variety of reasons. There are solutions for you whether you need a temporary storage solution while renovating or a longer-term solution after downsizing your house.
We can assist you if this is your first time renting a storage unit. We've compiled some useful information to assist you in selecting the best option for you.
Types of Storage Units
When looking for a storage unit, it's ideal to start by figuring out what kind of storage you require. There are two kinds of storage units to choose from:
Self-Storage : This is most likely the type of storage unit that comes to mind when you think of a storage unit. The most popular storage option is self-storage. This method provides you with a secure, dependable, and cost-effective storage solution. Self-storage facilities provide units ranging in size from a few moving boxes to a car or boat, as well as everything in between. You'll need to bring your belongings to the self-storage facility yourself or hire a moving company if you rent one. You'll also be able to access your products whenever you want during business or access hours.
Aslo Read: Guide on Maximizing Your Storage Unit
Full-Service Storage : Full-service storage is similar to a valet service in that it is a storage unit with added benefits. These businesses will pick up your belongings and transport them to the storage container for you. They'll frequently maintain track of inventory for you using a photo catalog of your unit's contents. They'll also recover your belongings on demand and have them ready for pickup. Many full-service storage facilities include mobile apps that allow you to schedule pick-ups and drop-offs.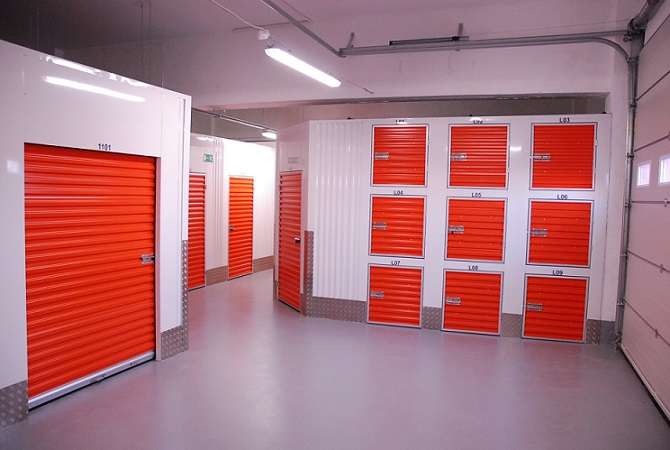 The ideal storage solution for you
The majority of folks end up opting for self-storage. These units are usually less expensive and easier to obtain. Whatever type of storage company you choose, there are a few things to consider while making your decision.
Take into account how frequently you'll need to access your belongings. If you know you'll need to access the unit on a regular basis (or even more frequently), pick one that's easy to get to. Find a location that is accessible without having to fight with traffic or bus changes, whether you utilize public transportation or drive yourself. Inquire about the accessibility hours when renting a storage unit. Some businesses have regular business hours, while others are open 24 hours a day, seven days a week. Choose the unit that best suits your requirements.
If you drive a car, your storage unit's physical accessibility may be a consideration. Some businesses are designed such that units can be accessed from the outside and products may be easily transported from storage to a car. Others have indoor access via hallways, which means you'll have to travel further to fetch or drop off something.
Depending on what you're storing, a climate-controlled storage container may be necessary. Electronics, antiques, and artwork, for example, would benefit from a steady temperature.
What storage size are you looking for?
Most companies provide a variety of storage unit sizes, allowing you to select the one that best suits your needs. Of course, you should begin by determining how much material you will need to store in the unit.
Often, after your items are in boxes, you'll discover that they take up less space than you anticipated. You'll obtain a clear picture of what you have and how much storage space you'll need to maintain it by gathering and organizing your belongings.
It's a good idea to leave some space around boxes and furniture for airflow if you're storing for a long time. This will maintain your items in good condition while also making it easy to browse and find what you need when you need it.
Keeping records
Do yourself a favor and keep track of everything that goes into your storage unit while you pack. This will not only help you keep track of what you have, but it will also provide you with a list in case you need it for an insurance claim.
We also recommend drafting a simple map if you have a lot of boxes and items to keep. You don't want to have to unpack your entire storage unit just to find that old photo book, so do yourself a favor and make some guidelines for where items should go.
Also Read: Moving Checklist : Necessities for Smooth MovingMoving Checklist 2021: Necessities for Smooth Moving
Wow Mover gives alternatives for short-term storage while you're in transition or long-term storage to save the stuff you can't fit in your house. You may feel certain that your valuables are in good hands with full-service facilities including climate control, photograph inventory, and high levels of security.
Rent The Cheapest Moving Storage

Related Articles: