You may be interested to know that most moving companies provide packing services, depending on the type of assistance you need. Although some may want an all-inclusive package that covers every part of packing and moving, others may only need a little extra help packing up their house. As you might expect, prices differ between the two options.
There are now companies that explicitly include the cost of packaging in their final quote. Unfortunately, some companies charge an additional fee for packaging services that is considerably higher than others, but they do not include it in their initial quote.
As a result, their clients don't know how much the relocation will cost them before they obtain the final bill. Doesn't seem like, does it?
Here are a few tips from our Wowmover experts about how to find the right kind of packing services.
Related: Best Places to buy Packing Paper and How to Use them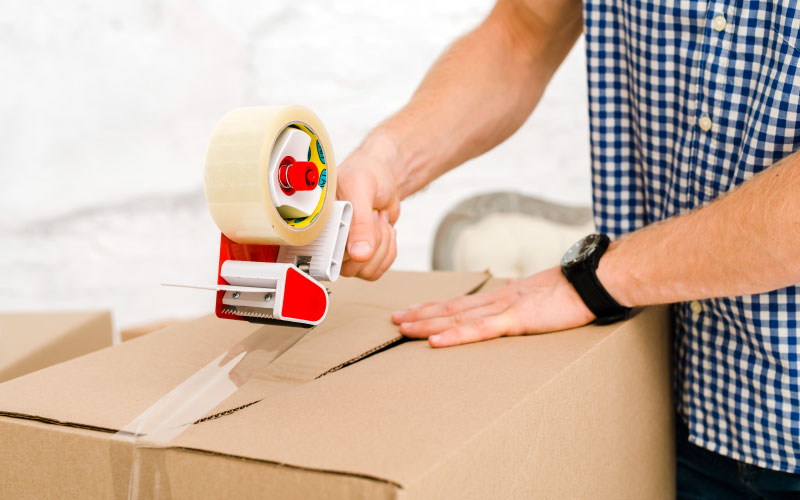 Also Read: How to Find Reusable Packing Supplies?
What Are the Benefits of Using a Packing Service?
While some customers choose to pack their own belongings, many others need assistance. Moving companies are often asked to assist people with mobility problems, veterans, parents with small children, and people who work long hours. Anyone can, of course, request packing services. ​
Make a thorough investigation of your options
When looking for a moving company, inquire about their moving costs and whether or not they have a comprehensive quote. There will be no unexpected surprises at the end of your move if you do it this way.
Be Sure you Get a Detailed Quote – Don't hire movers without first getting a solid and clear quote. Get a rundown of the services they would include in that quote as well, so there are no misunderstandings.
Check Online Ratings and Feedbacks – It's always a good idea to look up online ratings and reviews. That way, you'll have a good idea of how their clients feel about them – particularly after the move!
Working with Reputable Moving Company – Just work with reputable companies that have a detailed quote. They're even more likely to keep their prices down by offering a single price for the whole moving package. Of course, they will still give you estimates for specific services like moving supplies and materials, packaging, assembly, and moving storage.
Reputable Moving Companies to Hire
You should be assured that if you do your homework, you won't be hit with a surprise bill at the end of your move. For a dependable team that loves you as a consumer, call Wowmover at (844) 377-8487 today.
Related Articles: