How to Pack Blankets and Linens for Moving? It is not difficult to pack your linens and bedding. However, there are a few basic things you need to know to make the process go more smoothly. Plan ahead and make sure you have the correct packing materials to ensure your bedding and soft items arrive clean, safe, and ready to use. That's why, in the sections below, we've included step-by-step instructions to make packing these products quick and easy.
Towels, sheets, or blankets can be used as packing material to cushion boxes and wrap fragile things. Extra bedding or soft goods should be the final items to be packed. Are you looking for skilled packing services? Wowmover can create a packing strategy that is as unique as your belongings. We provide complete and partial packing services, as well as bespoke moving crates for particularly fragile or specialty items and unpacking.
How to Pack Drapes and Curtains
Did you know that wardrobe boxes are perfect for transporting drapes and curtains? Take a look at the methods below to pack your curtains and drapes without a hitch:
Before you move, clean your draperies.
Securely pin to prevent wrinkling while moving.
Hang on the back of the closet door.
Make sure the carton isn't overflowing. Draperies may wrinkle, and moving a hefty package is tough.
Items should not be placed at the bottom of the box.
Tape and mark the box, indicating the room it should be placed in.
Fold the curtains in half lengthwise and hang them on a padded hanger.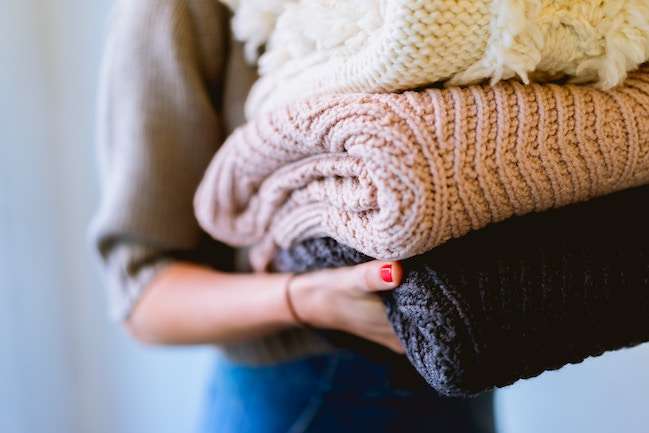 Bedding, linens, and other items are better protected with proper packing
Even if your linens and bedding aren't considered "fragile," they nevertheless require special care during transportation. Moisture, mold, and insects may wreak havoc on natural linens and beds that haven't been properly stored. The proper packing of these things will also allow for the most efficient use of space.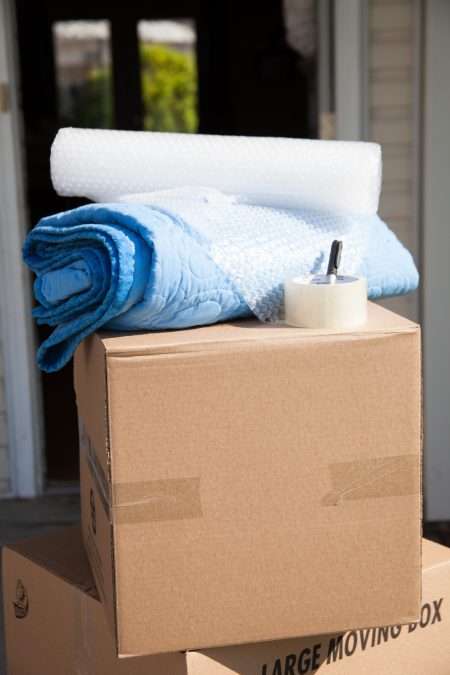 How to Prepare Bedding for a Move
Here are a few simple pointers on how to pack bedding for a move:
Begin by cleaning one room at a time. This will assist you in staying organized.
Stuff small cushions into drawers. Make sure these are little cushions; any other size will put too much pressure on the drawer's bottom.
Bedding should be stored in large boxes. Be aware of the weight; bedding can easily become cumbersome.
Use clean packing paper to line the bottoms of boxes.
Before closing the box, fold the packing paper over the top. This acts as a good barrier against insects and moisture.
Use packing tape to secure the boxes.
Label the box with the name of the room, or if you're using your bedding as a cushion for fragile objects, make sure the boxes are labeled accordingly.
Moving Advice: Because bedding and linens take up more room in a box, remember to compress them by pressing down often and releasing any trapped air. When packing your bedding for a move, it's critical to make the most of the space available inside your boxes. At the same time, avoid over-packing the boxes; allow enough space at the top for a tight seal with tape without goods bursting out. Consider using vacuum storage bags to minimize the volume of your bedding if you truly want to optimize space inside your boxes.
Related Packing Tips:
Rug Packing Instructions
Prior to moving, vacuum and clean your area rugs. To protect large rugs while in transit, roll them up and wrap them in plastic. Leave rugs on the floor for the best moving company to handle if you don't have the right packing materials. Leave them rolled if they've just come back from the cleaners. The most important thing to remember while wrapping a rug is to safeguard the rug's ends. Packing larger rugs may necessitate the assistance of two individuals.
To transport your carpets safely, follow these basic steps:
Roll the rug from one short end to the other, with the back of the rug on the outside. Wrap the rug's end with a paper pad, leaving about 6 inches. A multilayered paper wrap used to cover larger, more fragile things is known as a paper pad. Tape the paper pad to the rug to keep it in place, then repeat on the other end.
Related Articles: