How To Get The Best Moving Deals? Negotiation is a talent that takes time to master. You'll get better at it if you practice a lot. It's the same in each situation where you're required to bargain. But what if you've never needed this skill previously and are now searching for a low-cost move? Finding some of the most economical moving companies and attempting to haggle with them could be the solution. Here are some recommendations for getting the greatest moving deals.
Do your homework first
Everyone's life is marked by the experience of moving. As a result, you want to make it successful and memorable. Overpayment is one of the things that might go wrong and ruin your move. However, if you spend some time studying the moving deals practices, you should be able to avoid this. There will be no shocks once you understand what is realistic to expect for a certain price. Here's what you can do to help:
Seek advice from your peers and acquaintances
You almost certainly know someone who has been in your shoes. Ask them that they tell you about their relocation experience. They will undoubtedly be happy to assist. Your friend will be able to tell you all you need to know, from what to expect to what could go wrong. They can tell you about the blunders they made throughout their move and what they would do differently this time. This kind of knowledge will be invaluable to you. And, if they've had it recently, they'll be able to tell you what to expect in terms of prices.
Compare Offers
If you don't evaluate multiple moving offers, you'll never know if one is good. Select a few companies that appear to be the best fit for you, obtain their estimates, and compare them. At the very least, you should compare three of them, but the more results you obtain, the better. You can make your final decision once you have all of the information. However, be wary of moving scams! It could be a scam if the majority of moving comapnies provide similar costs and one of them is unreasonably lower. These types of organizations may eventually ask for more money, citing various reasons. Or, in the worst-case scenario, never show up after you've paid.
Personally visit the location
If you are unsure about a particular establishment, it is advisable to visit it in person. Examine the situation with your own eyes. If required, speak with one of the employees or the manager. Check to see if the company you've carefully selected actually exists. Also, be sure it provides all of the services you require, such as moving storage units. You might even obtain a discount on the spot if you're lucky.
Aslo Read: Things to Look for in a Moving Company
Request a free online estimate
The majority of moving companies now offer free online estimates. Even if you've never used them before, they're quite simple to use. Simply browse to the official website of the moving company you want to use and seek for the – obtain an online quote – button. The rest is straightforward.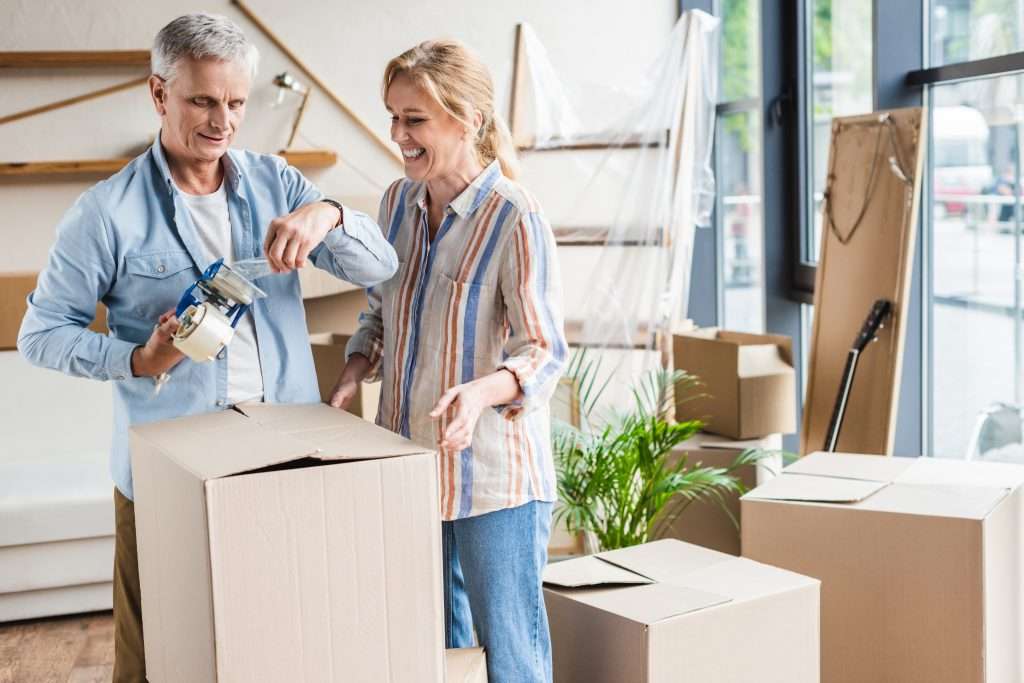 How to get the best moving deals?
It's time to start bargaining after you've investigated the field and learnt everything you can about it.
Here are some tips for better negotiating skills:
To get the greatest value, weigh your options
Perhaps you haven't explored all of your possibilities, which is why your moving estimate price was so high. Many of these estimates provide you with a ballpark figure that includes all of the services you might need. What if you don't require all of relocation services? Is this something that can be worked out? Yes, the majority of the time and in the proper company! The following are some choices to explore, all of which will likely reduce the cost of your move:
Be flexible when it comes to moving dates.
Request moving services far ahead of time and allow enough of time for them to do the job.
Do you really need all of that? Donate some of your belongings to lighten your moving load.
Pack and wrap your own items.
Enlist the assistance of a friend or family member to lift the big boxes.
Perhaps all you need to do is cross the street. Is there a discount for that?
Simply request a discount
Many businesses give various types of discounts on a regular basis. The simplest thing to do is to inquire about any current promos or discounts. It's not going to harm you. And, assuming that's the case, what are the prerequisites for obtaining any of them? It's possible that you're their 100th customer today, or that it's your birthday. It is possible that the times will change. Alternatively, they may have some extra discount coupons today and are happy to give one to anyone who inquires.
Also Read: Rules and Definition of Binding & Non-Binding Moving Estimate
Be persistent while remaining courteous
Don't give up if none of the previous suggestions work. Allow time for your choice moving company to review your offer. In the meantime, you might look into the other companies to save time. After some time has gone, contact them again. Perhaps some of their policies have changed. Alternatively, someone else is now in control. Wait until the holidays to see if there will be any special offers. You can also provide your promotional skills in exchange for a discount if you are a celebrity, influencer, photographer.
Related Articles: