Need to rent an apartment? Moving across the country, or even just a few states, might be exciting — a new beginning! — but it can also be a logistical nightmare when it comes to finding an apartment. How can you know if the pictures aren't deceiving and that supposedly beautiful building isn't actually just across the street from the sewage treatment plant? There are a few ideas and tips to help you find an apartment out of state if you're preparing to take the plunge blindly.
Related
The Most Effective Ways on How to Negotiate Rent
Are You Relocating for Work?
If you receive a relocation package, the HR department at your new employer will have the right information for you on how to find an apartment out of state, and you may even receive aid with the search if you ask – so don't forget to ask. They may have a regular real estate broker or someone who is willing to go see your potential apartment for you if you are unable to do it yourself. They understand that renting an apartment without first viewing it is dangerous, and they want you to have a smooth transition.
Also Read: Question To Ask Before Renting An Apartment
Prepare to Leap When the Opportunity Arises
Have all of your documents ready to go, as many landlords and management companies want a current pay stub, references, bank statements, and a deposit. Make sure you know how to make a bank transfer, or be prepared to send a check with your deposit by certified mail. Being the first in line when renting an apartment out of state can be difficult, and some of the greatest apartments go quickly, so you don't want to lose out!
Make a List of Your Wants and Needs
Are you opposed to living on the ground floor or do you require a lot of light and windows? What about allowing you to paint or having a bathtub rather than a walk-in shower? Make a list of the features you want in your new apartment before you start apartment-searching in another state.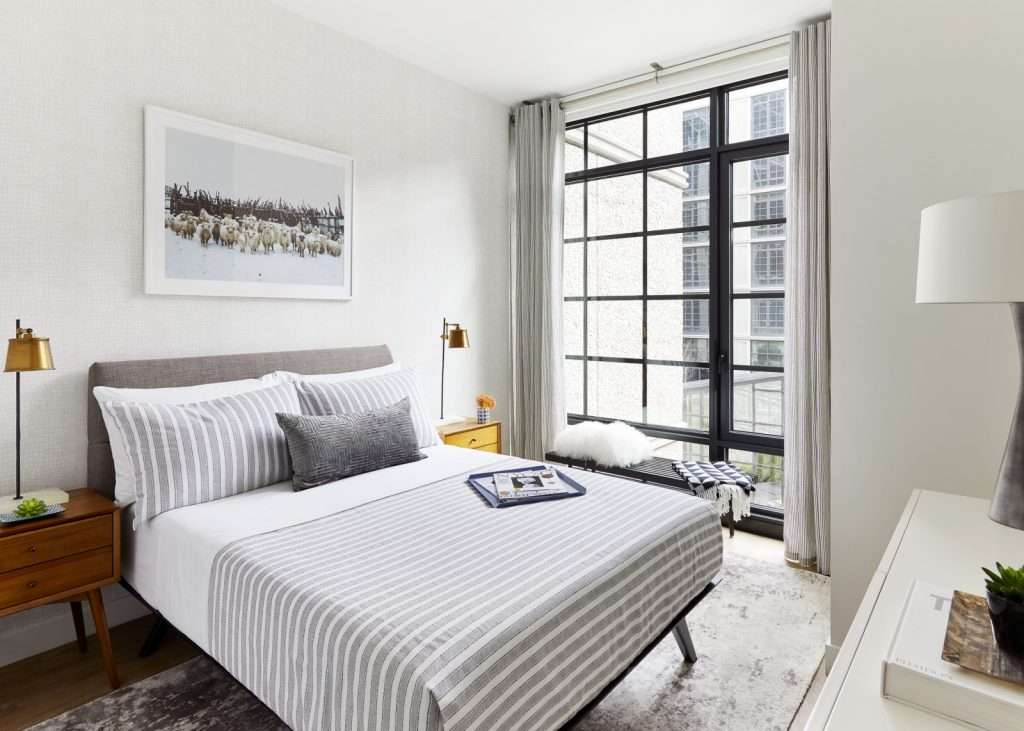 Use Google Street View
You've probably seen the Google cars with cameras installed on them driving around, right? There's a good chance that a street view of your possible home is available. Do a 360-degree rotation once you're virtually in front of the building to view what's next door and across the street. This will give you a solid overview of the general area and alert you to anything that needs more investigation, such as safety, public transportation accessibility, or the availability of amenities like grocery stores. Learn more About Google Street View
Learn as Much as You Can About Your Future Landlord
The Better Business Bureau lists most big management businesses and large apartment building landlords that can help you find them. When you're looking for an apartment in a place you've never visited, you don't have the luxury of friends who almost certainly know someone who has, so it's best to do your research online. Just keep in mind that there will always be a few angry tenants; look for patterns rather than outliers.
Be Prepared to Wait
If your apartment search in another state isn't going well, try securing a short-term lease or sublet to get you settled, and then do a more thorough apartment search once you've arrived. When you discover the perfect apartment, make sure you have your new apartment checklist ready so you can get settled in fast and easily.
So you found a fantastic apartment, but it's a tad smaller than you're used to? Take a look at Ikea furniture hacks online for small apartments for some great ideas on how to make the most of your space.
Related Articles: