What are the most common items found in storage? A white sports automobile used in the James Bond film The Spy Who Loved Me is among the artifacts found within the apartment. Tesla CEO and 007 aficionado Elon Musk eventually purchased the automobile for close to $1 million.
We wish we could say that these items could be found behind the doors of every storage unit, but the truth is that most people have similar storage requirements.
In fact, you might discover that their requirements are very similar to yours. We'll look at the most common items found in storage facilities, as well as some recommendations on how to keep them in good shape while storing them, in this blog post.
Seasonal Items
Your holiday and Halloween decorations may be the talk of the neighborhood, but they may take up more space in your home than you're ready to spend.
As a result, holiday decorations and other seasonal things are frequently identified among the most common items found in storage containers.
You can preserve these products in good condition for next Christmas by doing the following:
Put the most delicate ornaments on top of the box.
To protect holiday lights from becoming tangled, wrap them around paper tubes
Maintaining well-padded boxes. To use as packaging material, you shred old present wrap.
Also, everything, especially garlands and lights, should be labeled. You won't have to measure each other because you'll already know what will fit where.
Antiques and Artwork
Maybe it's a family heirloom that's been passed down through the centuries. Perhaps it's a painting you made in college that you don't want to hang but can't bear to throw away.
In any event, artwork and antiques frequently end up in storage containers. Keep these priceless possessions safe by:
Whenever feasible, get precious objects assessed and insured.
Avoid allowing artwork to come into direct touch with the earth. Wrap sculptures in sheets or blankets with padding and place cardboard between paintings
Using blankets, sheets, or bubble wrap to wrap antique furniture
Finally, to avoid harm to these items, look for a climate control storage facility.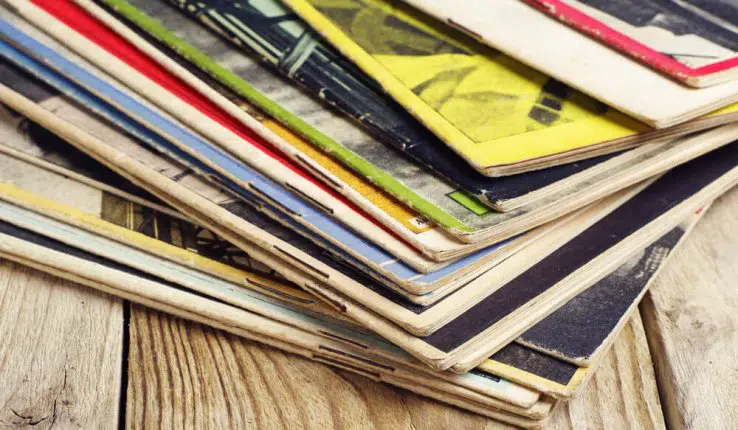 Magazines, Photographs, and Newspapers
Although the items presented in the previous section are "valuable," few things are as valuable as antique photographs. The same might be said for your old magazine collections or important date newspapers.
All of these objects are fragile and should be stored properly:
Use acid-free containers to store photos, newspapers, and magazines.
To avoid damage, keep photographs away from direct sunlight and heat.
Wood pulp is used in newspapers and some magazines, which degrades quickly. Keep these free from moisture and humidity.
Consider storing these items in climate-controlled storage to provide them an extra layer of protection.
Related: How to Pack your Electronic Gadgets for a Safe Move
Electronics
You can't just toss away old devices, and finding a convenient means to recycle them isn't always easy. There's also your old Xbox, which you may decide to play again…someday.
Electronics are one of the most common goods found in storage facilities for this reason. Keep them in good shape by doing the following:
Wrap each component individually (computer, monitor, keyboard, etc.)
Keep boxes filled to keep them from collapsing.
Keeping gadgets, as well as wires and other accessories, in their original packaging.
Finally, keep your gadgets' components separated so you don't mix up power cords and other accessories later.
Related: How To Choose The Right Storage Unit For Your Furniture
Furniture
Whether it's a few extra office chairs or your grandfather's old recliner, storing furniture may help families and companies make more space at home.
If you need to store furniture, make sure you do the following:
To prevent mold growth, keep furniture covered and use plastic bedding or wooden pallets underneath it.
Remove the shades and bulbs from lamps and wrap them in cushioning material.
When feasible, disassemble larger sections.
Use wax to protect the finish of wood furniture.
Finally, to avoid damage, keep sofas, chairs, and dressers upright, just as you would at home.
Do you have a lot of empty space in your house or office?

Related Articles: