There comes a point when it's time to say farewell to your office, much like 80s furniture or labor-intensive paper files. It can be a real challenge to move your company, whether you are downsizing to concentrate on your online marketplace or you are sizing up to accommodate new hires. Make your life a little easier by avoiding these common mistakes in your corporate move.
Having the Employees work too hard
You don't want to include them too much, even if the staff should be involved. They have a job to do after all, right? Any extra packing or stock-taking just detracts from their ability to do what you have hired them to do.
Tip: Work with professional corporate movers for the most efficient move. Not only will high-quality movers perform the packing for your team, they will also appoint a single point-of-contact to facilitate the move.
Not involving the Employees
Your staff is the center of your business, and they deserve to know what improvements to expect and when. You are just setting yourself up for a stressed-out, non-productive, and uncooperative workforce if you do not share details about your transition early enough. By keeping the staff in the loop and listening to their concerns about the change, make everybody happy.
Also Read : Moving Tips for a Faster and Easier Residential Moving
Starting Too Late
Actually starting too late is one of the most common errors. Even though you probably have to take care of a hundred other things, don't put off planning your move! Start budgeting as much in advance as possible, and start planning at least a few months in advance for the transfer. The good news here? It's almost never too late to start when you choose a professional movers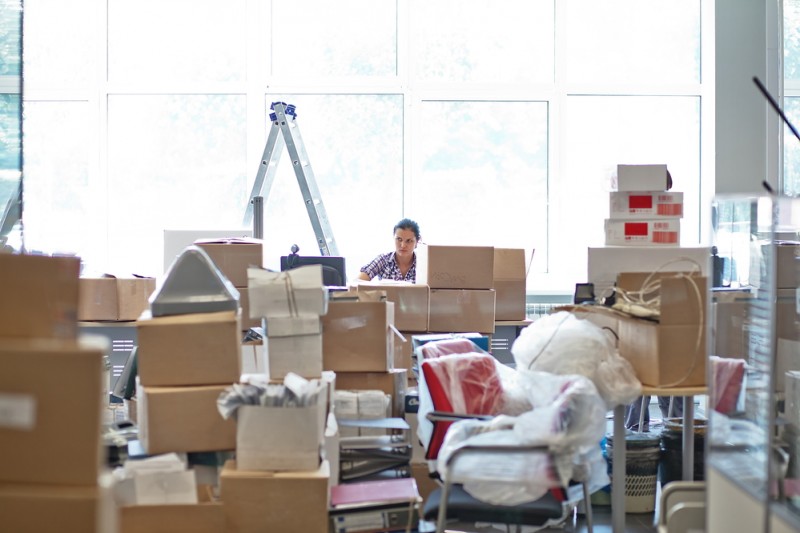 Underestimating the Work and Cost
You know how much stuff seems to creep out of nowhere on a moving day, if you've ever moved homes before. By maintaining a comprehensive list of costs and products, prevent unexpected surprises. noting the chairs, appliances, and any delicate items to be moved. Divide the list by office space. As they undoubtedly know their offices best, you should ask your workers for support, too.
Consider the following factors when counting costs:
The quote from the commercial moving company
Any deposits or payments for your new office
Removal of debris, if necessary
a buffer for unforeseen costs
If you're facing the burden of your commercial moving, don't deal with it alone; call us! From cubicles and chairs to computers and high-value artwork, our movers have the skills to pack, transport, and install everything in your office.
Ready For A Corporate Move?

Related Articles: