Moving to Toronto like any other place in the world has its own pros and cons. Toronto, as the center of a metropolitan region with a population of about 6 million people and as Canada's largest city, is high on most people's list of potential Canadian destination cities. And with good reason: relocating to Toronto is a once-in-a-lifetime experience overflowing with potential and excitement.
While Toronto is by no means perfect, it gives its residents a lot to be thankful for – which is no doubt a big part of why it keeps showing up on rankings for the best places in the world to live in. With millions of immigrants, foreign workers, and international students already calling Toronto home, you might be considering a move to Toronto yourself.
It is Multicultural
With more than half of its people belonging to a visible minority and over 200 languages spoken, Toronto is one of the most cosmopolitan cities in the world. Someone from your hometown lives in Toronto, regardless of where you are from.
It is a safe place
Toronto is extremely safe when compared to other major North American cities. Sure, some Toronto neighborhoods are sketchier than others, but most people (men, women, and children) will feel safe going around regardless of whether the sun is shining or not.
Toronto is a fun place
There are established communities for every possible pastime in Toronto, thanks to the influx of people from all over Canada and the world. With so much to do, the most difficult part may be choosing which activity to try next.
Commuting is a bit challenging
The Toronto Transit Commission (or TTC) operates public transportation in Toronto, which is perhaps not as slow as it appears to residents, but everyone will understand if you blame the TTC for being late. Purchase a bicycle or join a car-sharing program.
They have 4 definite season
With hot summers, colorful autumns, snowy winters, and soggy springs, Toronto is a four-season metropolis. The good news is that, in comparison to other Canadian cities like Montreal or Ottawa, Toronto's winters are actually quite moderate.
Houses are expensive
High housing costs will continue to be a reality in Toronto for the foreseeable future. Given that the average detached home in Toronto costs over $1.35 million, you'll almost certainly need to consider renting, at least when you first arrive.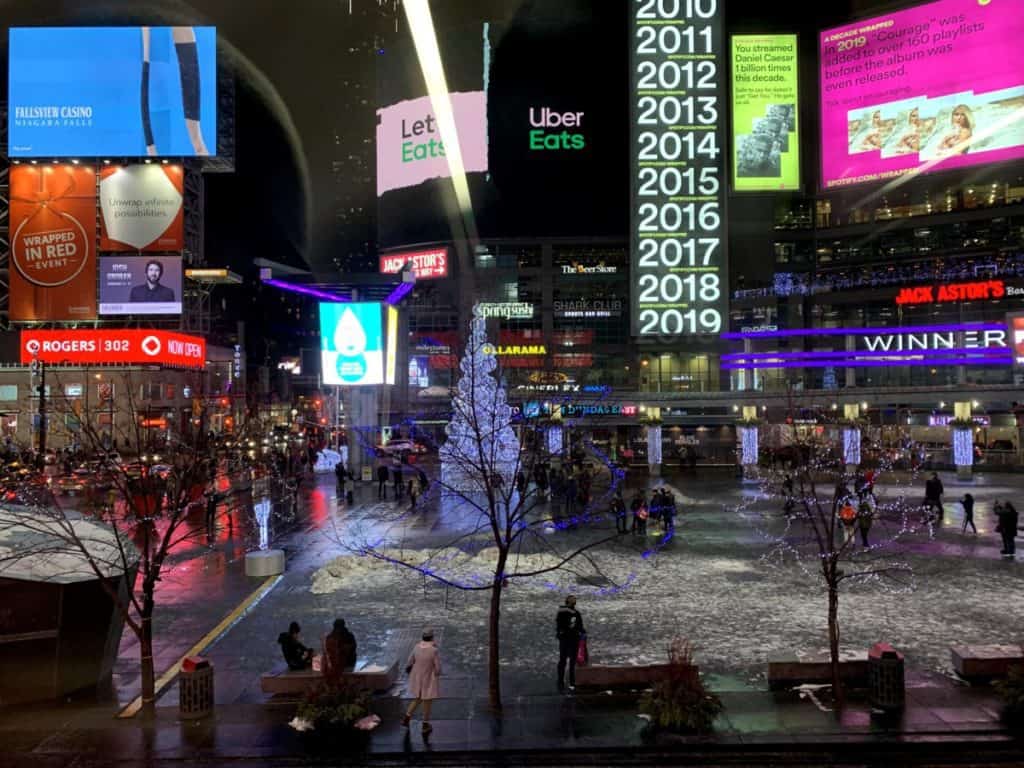 But, Renting is also not cheap
By Canadian standards, Toronto rents are exorbitant. Furthermore, Toronto's vacancy rate has remained low for a long time, making it difficult to locate a property to rent at all. But, hey, those great burritos make it all worthwhile, right?
Work opportunities are plenty
The bright side of Toronto's expensive property market is that its economy is varied and thriving, which means that getting a job – a good job — in the city may be easier than you think. Toronto could also be a good site to start your ideal job because it's a key hub for a variety of industries, including finance, filmmaking, education, and all types of technology, including artificial intelligence. So, if you are moving to Toronto to look for a job, there are plenty to choose from.
With Plenty of Parks and Beaches
You may easily escape the urban jungle to a park or a beach without ever leaving the GTA or having a car, from Toronto Island to Trinity Bellwoods to the Beaches to Rouge National Urban Park.
Toronto is a food hub
One of the many benefits of living in such a diverse city as Toronto is the excellent food. You'll definitely find yourself with too many options, which is fine because brunch is approaching. For foodies moving to Toronto is a very much welcome sight.
LGBTQ Friendly
Torontonians are, by and large, progressive people, so it should come as no surprise that the LGBTQ+ community has found Toronto to be a wonderful home. Toronto Pride is a nationally significant annual celebration, and LBGTQ+ Torontonians can feel at ease living openly throughout the year.
They are more in online-dating
While the dating culture is still alive and well, more and more Torontonians are using applications like Bumble and Tinder to meet significant (and not-so-significant) others these days.
Either East or West, no in-between
It takes an unusually long time to get around town. You will never see your pals again if they move across town, as many Torontonians will tell you.
There is a well-established bar culture in the area.
The craft beer sector in Toronto has exploded in recent years, giving the city's hipsters something to speak about other than beard oil. Similarly, Toronto's mixologists are waging a battle for cocktail supremacy. Both of these realities are beneficial to even the casual drinker who likes a few drinks now and then. So, if you are moving to Toronto make sure to check out local bars.
There is also a strong coffee culture in the city.
In the company of friends or strangers, you can enjoy any of the innumerable variants of two components (espresso and milk) at one of Toronto's many wonderful small coffee shops. One of them isn't Coffee Time.
There is also a sizable cannabis (sub)culture in Toronto.
Even before cannabis was allowed in Canada, catching a scent while walking down the street in Toronto was typical. Many (but not all) Torontonians have welcomed the legalization of marijuana with open arms.
Tipping is virtually required, and it is becoming increasingly expensive.
Although a 15% tip is still deemed fair, it has recently begun to creep up to 18%, 20%, or even more.
Credit cards are (nearly) universally accepted.
Credit cards are increasingly accepted in locations where they were not previously accepted, such as bars and cabs. Having a credit card will simplify your life in a variety of ways (and not just because you need one for Uber or Lyft).
It will appear like everyone else has a dog but you.
They don't, yet the reality remains that Toronto has a large number of dogs and dog owners.
Facts before moving to Toronto
Average population (GTA): 6 million
July's average high temperature is 27C.
-1CR for January highs
Rainy days (0.2mm+) 114 per year
Technology, design, financial services, life sciences, education, arts, fashion, business services, environmental innovation, food services, and tourism are among the most important industries.
The average price of a home in December 2019 was $764,200. EST (UTC -5 hours) is the time zone.
Ready to move abroad?

Related Articles: